A Valentine's Gift That Will Last a Lifetime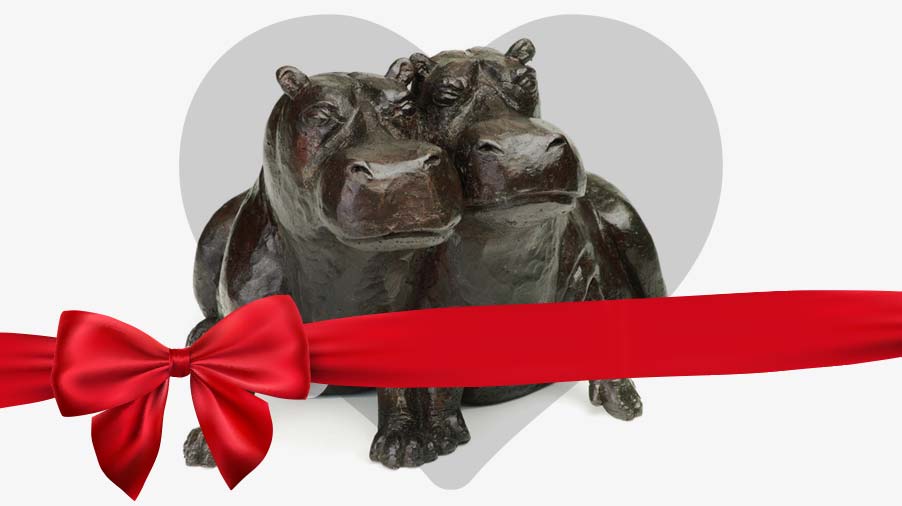 What better way to illustrate your affection for someone special by gifting them a magnificent cast bronze miniature sculpture symbolising admiration and love? This wonderful adaption of the highly sought after Friends Coffee table makes a charming addition to any home or garden. The playful companionship and alliance the hippo's share is captured strikingly by Mark, in this cast bronze sculpture. We are very pleased to offer this at a Valentine's Special Price at £700 (including delivery to mainland UK). Please contact us today to order this beautiful gift that will last a lifetime.
Mark Stoddart departs The RHS Chelsea Flower Show 2017 after a successful exhibit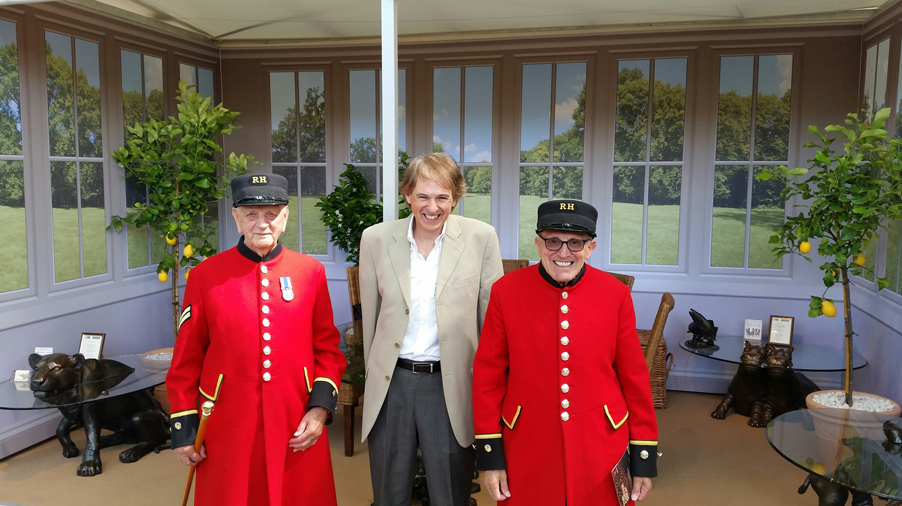 A veteran at the flower show, Mark Stoddart has seen tremendous success while displaying his unique and exclusive range of beautiful bronze coffee and dining tables at The RHS Chelsea Flower Show 2017. Mark's highly-collectable glass-topped tables complete with bronze bases, were a sensation among visitors throughout the inspiring week. Mark's well-admired dining tables stole the show while his striking coffee tables followed suit. For this year's flower show, Mark gave his stand a crisp, clean and modern aesthetic complete with orange, lemon and olive trees to really capture his orangery theme.
Mark met several wonderful customers who approached his stand to discuss some bespoke commissions such as; three carp coffee tables as well as the exciting opportunity to design a life size Model Ford T car. Dyslexia Scotland also arrived to enjoy a chilled glass of champagne while admiring the tables, an organisation close to Mark's heart.
Mark Stoddart returns to exhibit at The RHS Chelsea Flower Show 2017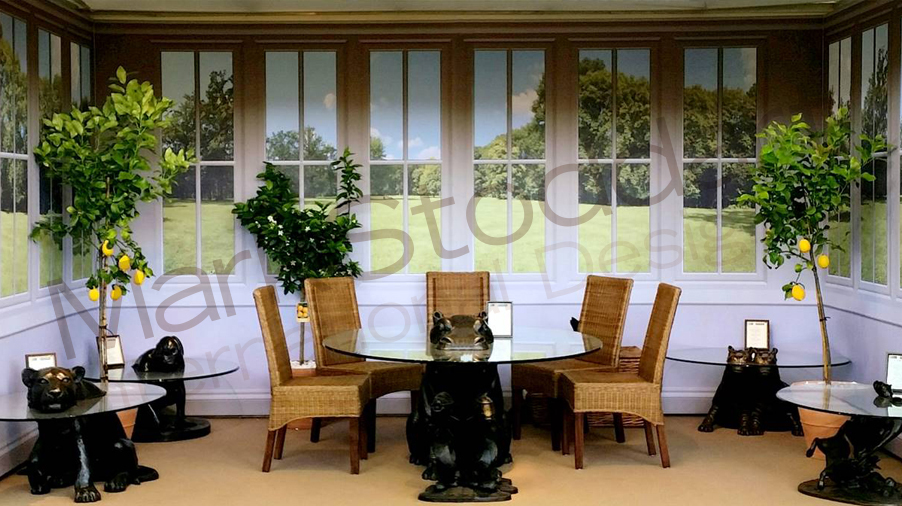 Mark Stoddart, a regular at The RHS Chelsea Flower Show, will return this year to display his unique and exclusive range of beautiful bronze coffee and dining tables. Mark's highly-collectable glass-topped tables complete with bronze bases, take inspiration primarily from wildlife creatures such as the hippopotamus, rhinoceros, tiger and baby elephant.
Mark will be showcasing the otter, the lion, the carpe, hippo friends and she'll find coffee tables as well as the cheeky hippo dining table. Limited editions of only 12 and 99 coffee tables and 50 dining tables are ever created from each design before the mould is destroyed. Each piece carries Mark's signature, is individually numbered and comes with a certificate of authenticity. Mark's striking and eye-catching pieces are always in great demand resulting in a waiting list which can span over months for his most popular editions.
Mark can be found at his stand throughout the RHS Chelsea Flower Show to discuss his spectacular bronze tables and answer any questions ranging from prices to delivery.
To learn more about the international artist and designer, you can visit him at stand 475
Celebrating 25 years and a True Celebrity Following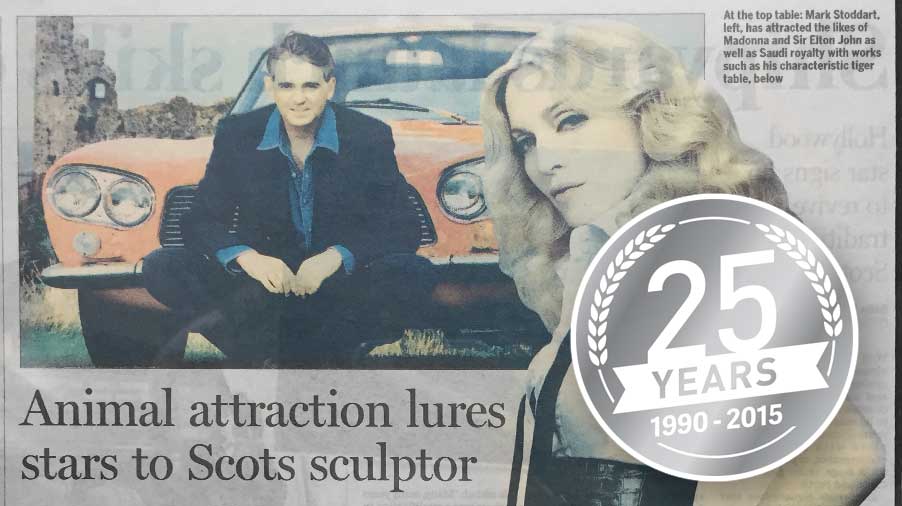 We were very proud to be celebrating our 25th anniversary. Over the years we have had the great honour to work with some fabulous clients amongst which are some rather well known celebrities including Madonna, Sir Elton John, Buzz Aldrin and Sir Patrick Moore. We have also designed bespoke pieces for some very luxurious homes including a Saudi palace and a Penthouse apartment in St Pancras station. Our tables have graced the pages of 25 Beautiful Homes on a couple of occasions and we could not be prouder. Our collections have proved to be very popular and are sought after across the globe. With new creations coming soon and a very special piece to be unveiled in honour of our 25 year anniversary we are very excited for the future ahead.
Chelsea Through the Years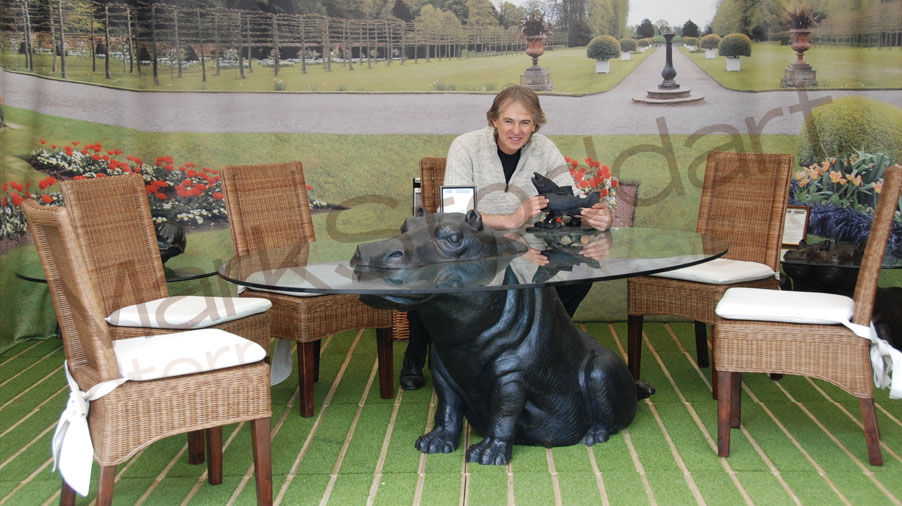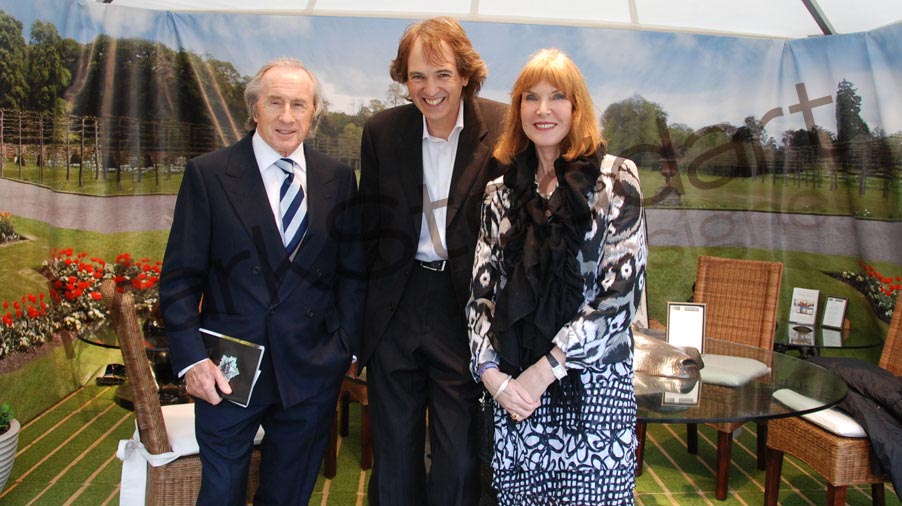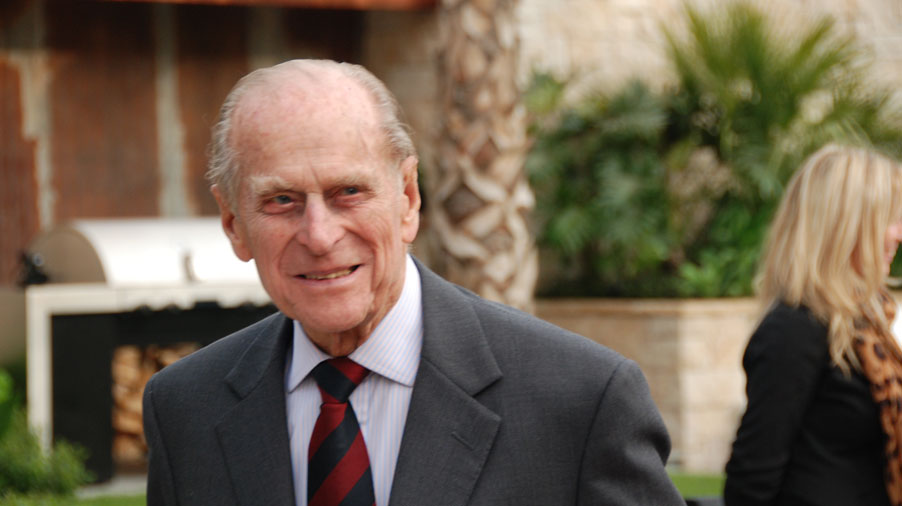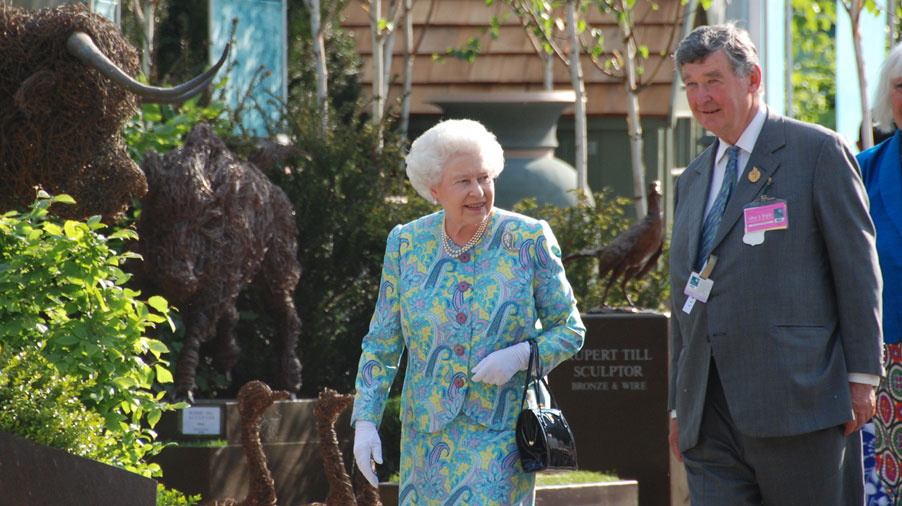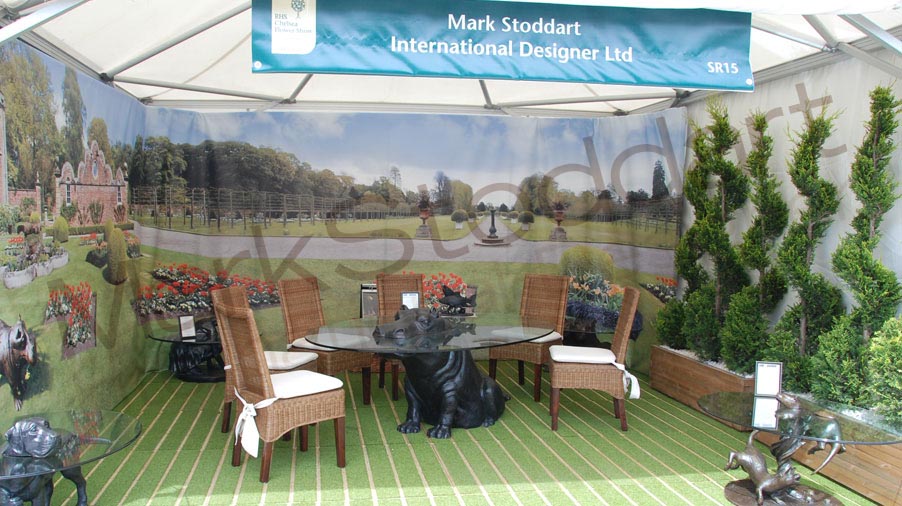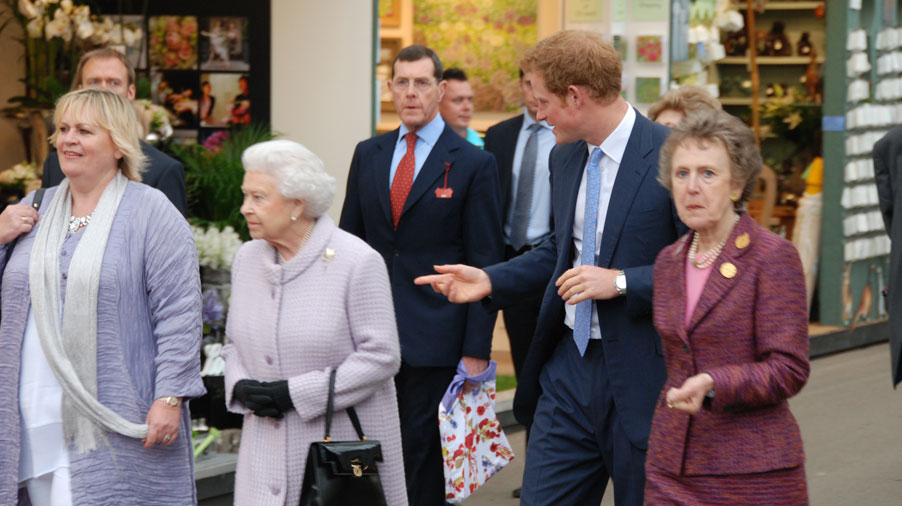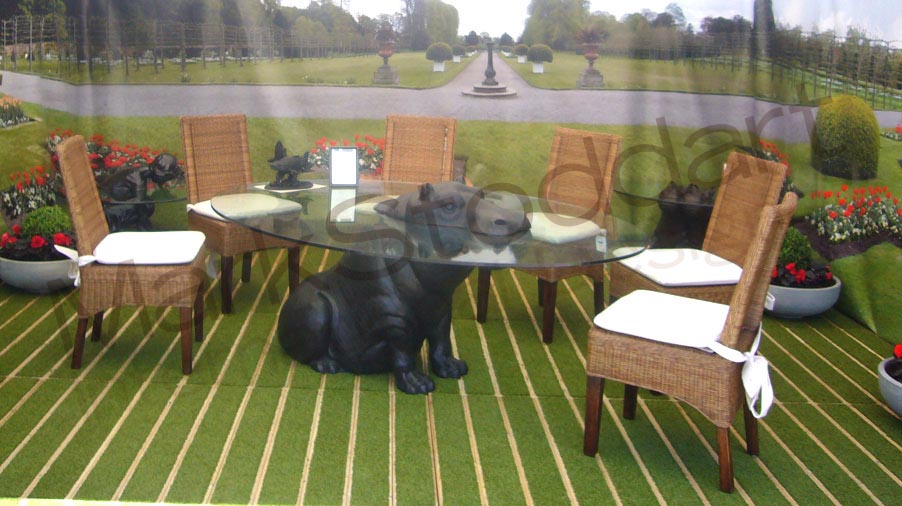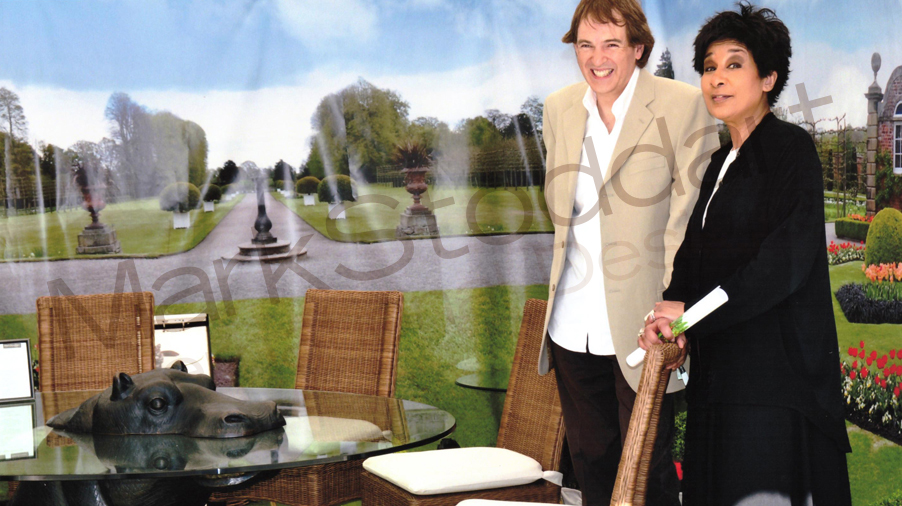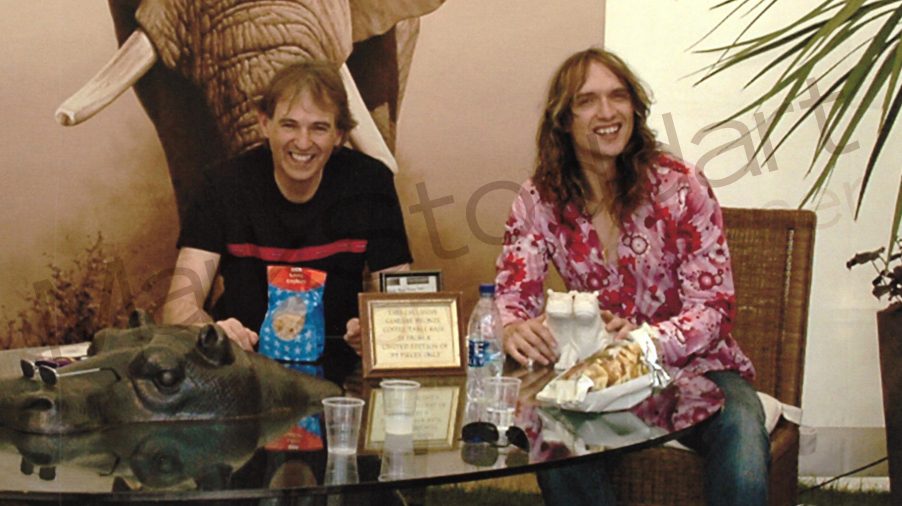 Mark was delighted that Sir Jackie Stewart and Lady Stewart, amongst others, visited his stand at the Chelsea Flower Show. They had recently met at the Scottish Parliament where Sir Jackie was guest speaker at the Cross Party Group on Dyslexia and President of the Dyslexia Society.
New Lion Sculpture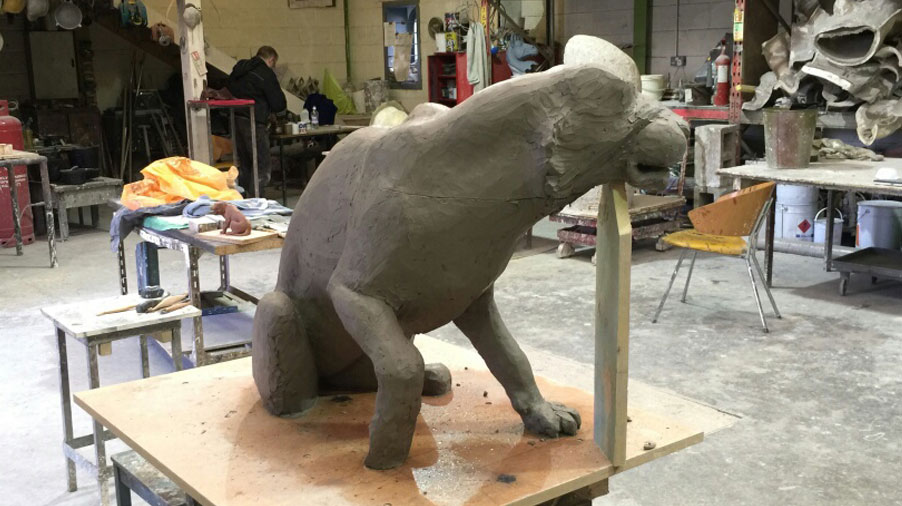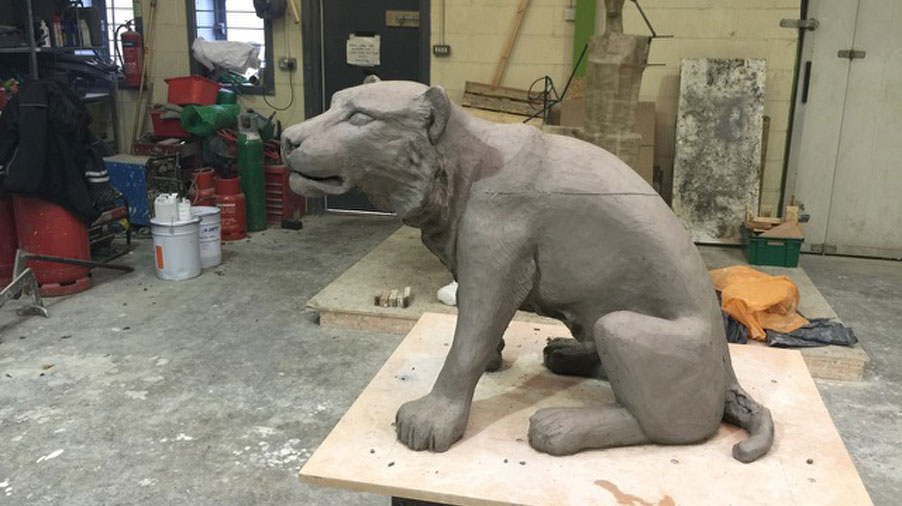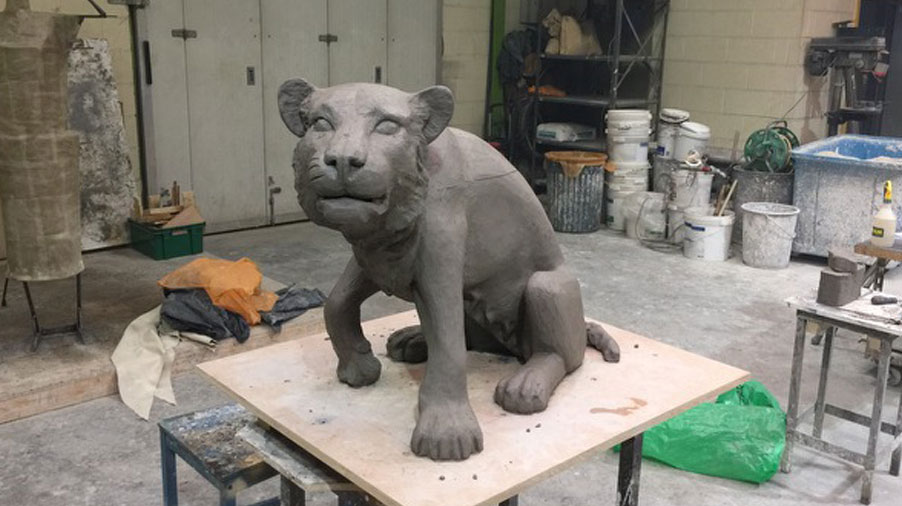 Mark has begun work on his next creation – a new lion sculpture. This will be a very special limited edition collection of only 12 pieces. This collection is expected to sell out quickly – please contact Mark to register your interest if you would like to be added to the pre-order list.
Charity Hippo Sculptures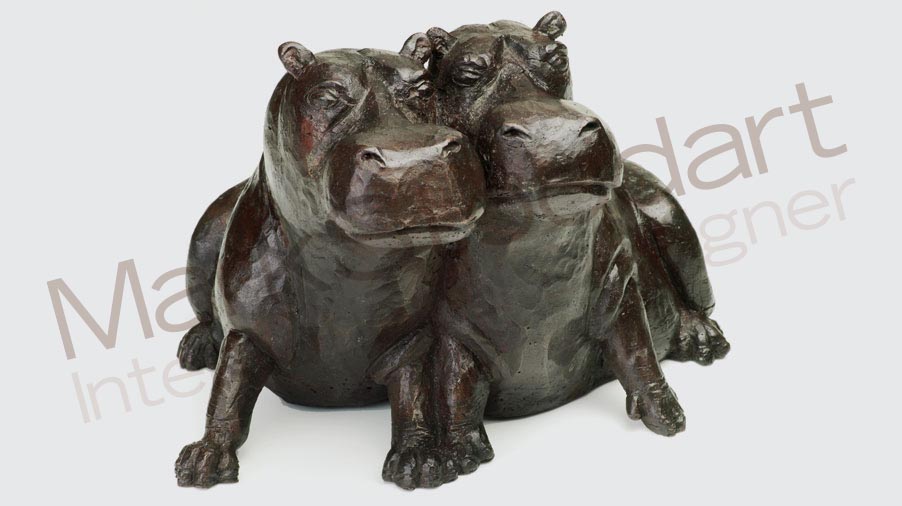 Mark generously donated six of his Hippo Sculptures to different charities throughout the year. His sculptures were successfully auctioned off at events to raise money for charities including a local hospice, Scottish MS Society, The Injured Jockeys Fund and Edinburgh Zoo.
An invitation from Alex Salmond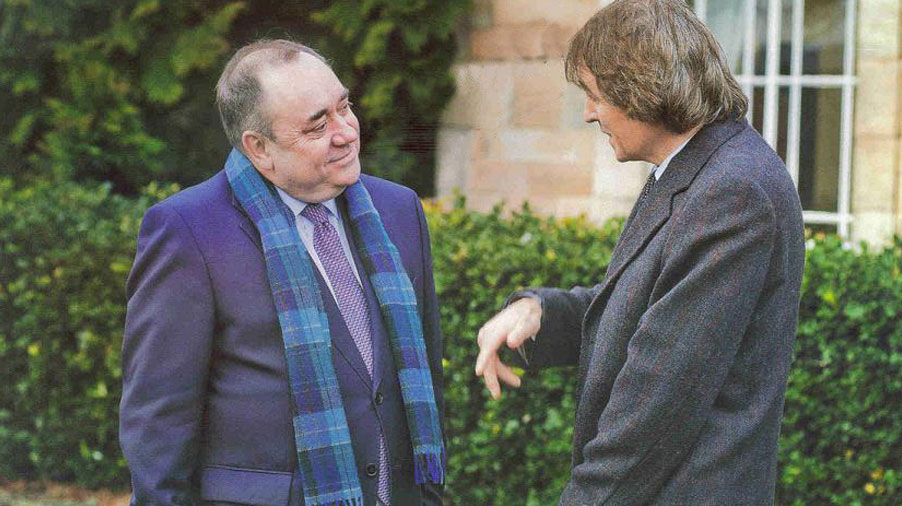 Mark was honoured to receive an invitation from Alex Salmond, who was the First Minister of Scotland at the time, to attend a reception at Edinburgh Castle and Edinburgh Botanical Gardens to celebrate the work of Dyslexia Scotland, an organisation very close to Marks heart.
Mark's Amphicar launched in Loch Awe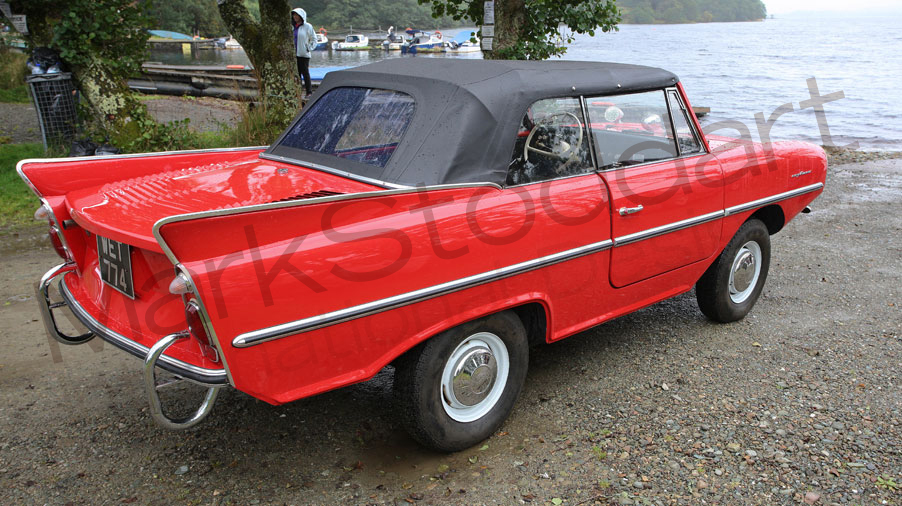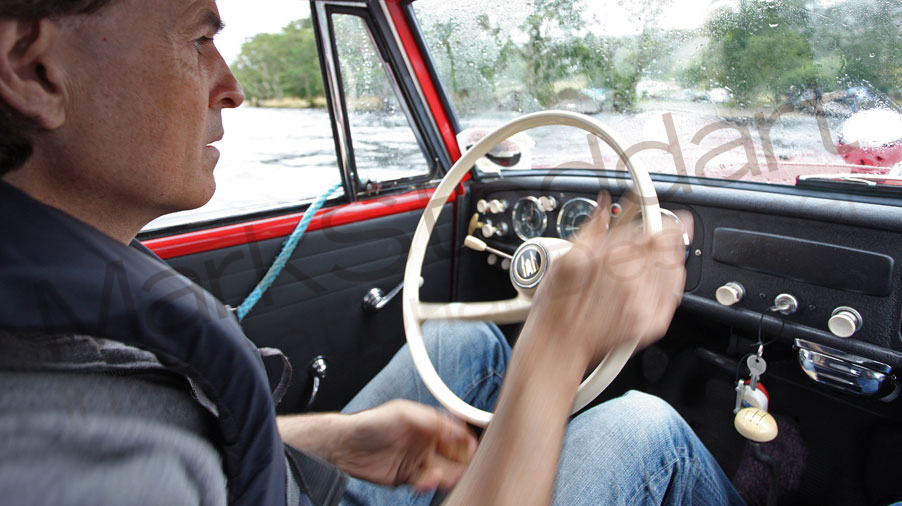 One of Mark's other interests is his Amphicar. After owning it for 21 years he lovingly restored it and launched it in Loch Awe during 2013.
Charities have previously expressed an interest for it to be used at events on the River Thames in London.
Tiger Safari Bandhavgarh 2012.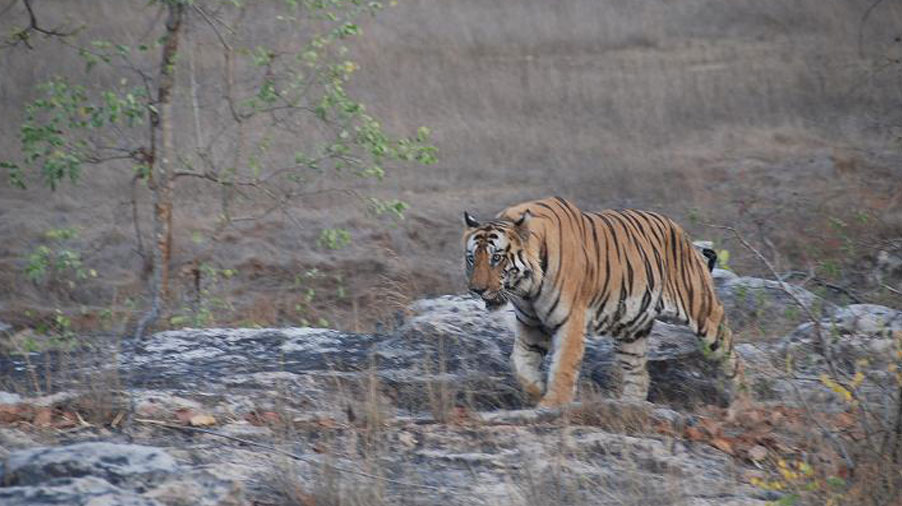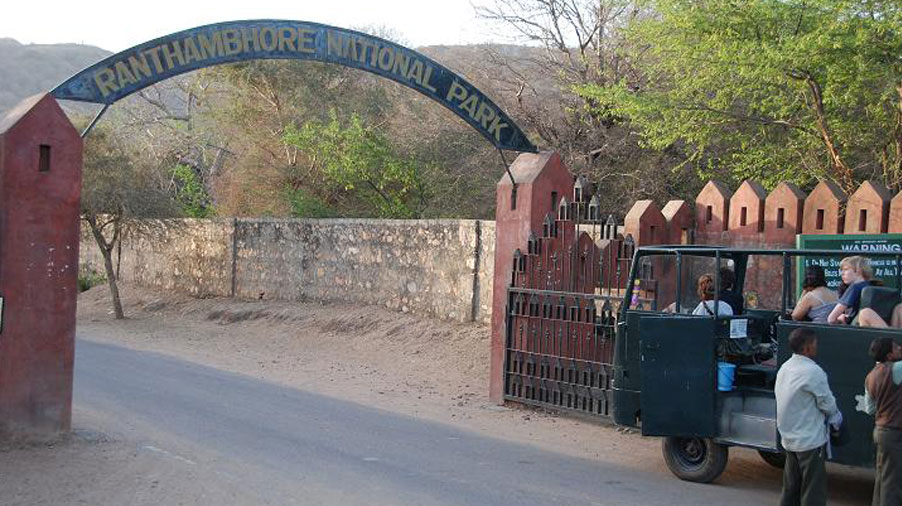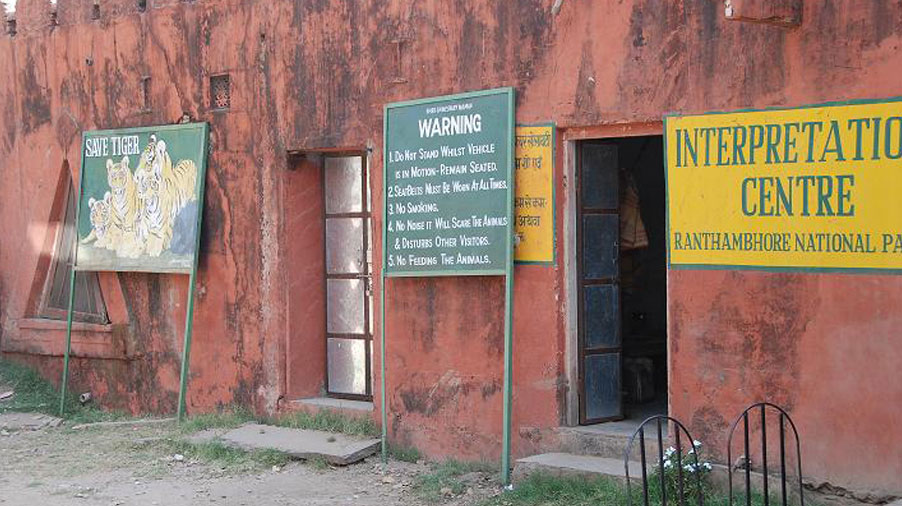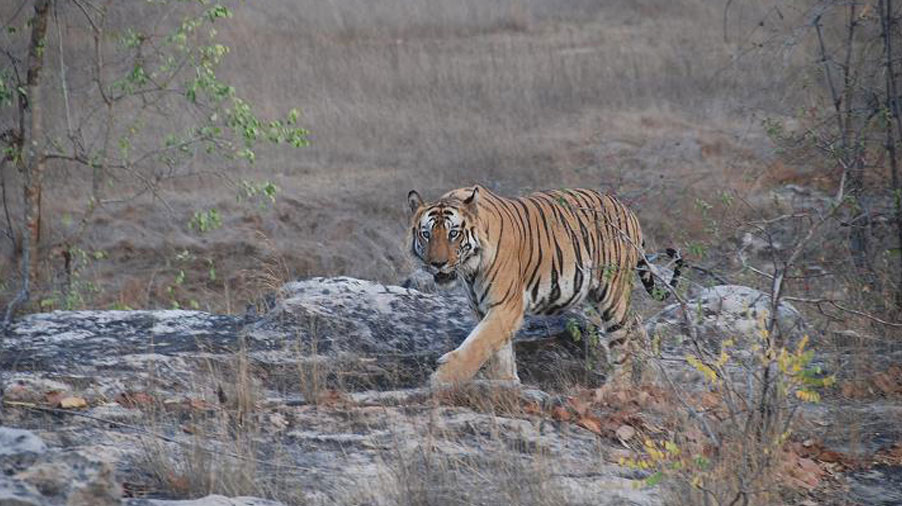 Mark visited the Ranthambhhore National Park Tiger Reserve in Bandhavgarh in 2012. He previously had visited the Tiger Trails Resort in 2009. He felt greatly privileged to see tigers in their natural habitat. Mark is trying to help raise awareness and funds to save the tigers in the wild.
Scottish Parliament New MSP Members Bar opening
3rd Sept 2012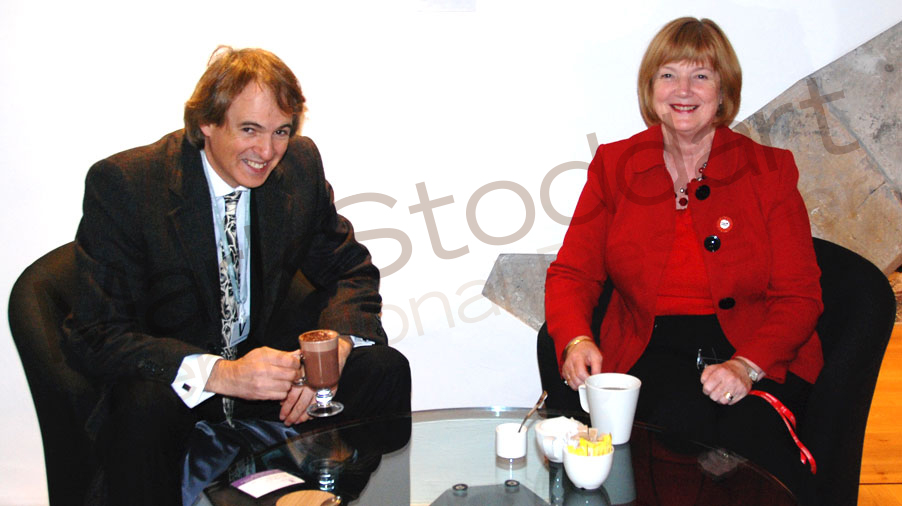 Mark was honoured to be invited to the new Scottish parliament members bar and meet Margaret McDougall, one of the Members of the Scottish Parliament, in September. He is extremely proud that one of his most iconic sculptures has pride of place within the bar. A plaque on the wall of the bar honours Mark's table and briefly describes the background to it "This table is inspired by the landing pod used in the first Moon landing in 1969. To make the piece, the designer visited NASA to view the original lunar landing pod and met with Buzz Aldrin along with Museums in Chicago and Washington. The glass is inscribed with Neil Armstrong's famous statement made on 20 July 1969, "That is one small step for (a) man, one giant leap for mankind."
The architect designed the new MSP members bar around Mark's very special sculpture; the Apollo table is the first sculpture Mark designed and the Scottish Foundry cast it within their premises.
Before being placed in the members bar the piece was exhibited in cities around the world including London, Edinburgh, New York, Chicago, Washington, Las Vegas and Monaco to name just a few.
The sculpture that now sits in the Scottish Parliament contains a time capsule as well a specially designed piece of glass that serves as the table top.
The Scottish Connection
As well as the fact that the table was designed by a Scottish designer, the glass table top was made in Scotland and the bronze sculpture of the table was cast in a Scottish foundry, The Apollo 11 Sculpture has Scottish roots that run much deeper as well as an aviation connection. The late Neil Armstrong took a piece of Armstrong Tartan to the moon with him 1969, his grandfather came from the village of Langholm in the Scottish Borders, Neil Armstrong was presented Freedom of the Village of Langholm in 1972, three years after his lunar landing. The boys at the foundry that cast the Apollo Table mother's maiden name is Armstrong & comes from the same village of Langholm. Buzz Aldrin's granny came from Edinburgh & her name was Moonie.
2011 Dyslexia Awareness Week.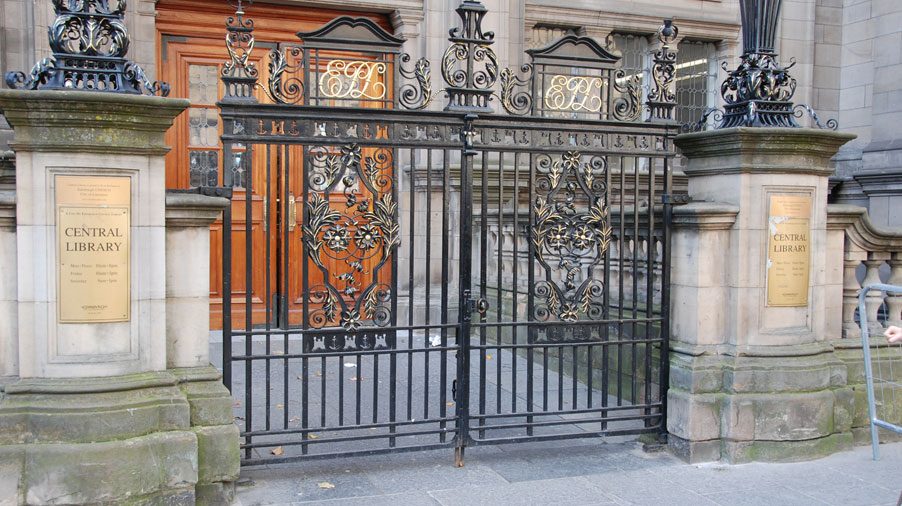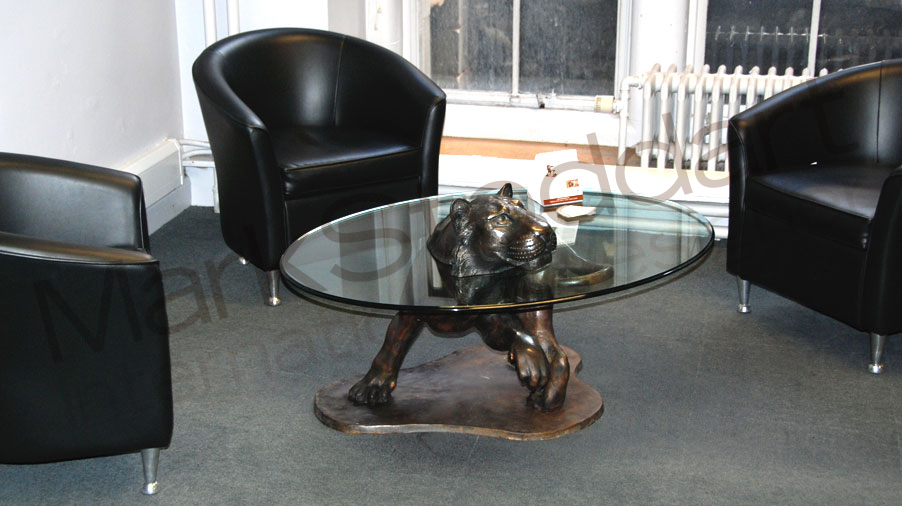 Mark was asked to exhibit four of his bronze sculpted tables in the Central Library in Edinburgh, Scotland and to do a small presentation covering his life, his work and also living with Dyslexia.
Mark is proud to support the British Dyslexia Association, with dyslexia being a topic close to his heart he is keen to raise awareness of the condition. At the age of 13 Mark was introverted, withdrawn, had little confidence and all the different forms of dyslexia you can have. He left his home in Scotland to attend a special school in Sussex, England called 'Brick Wall'. Never did he imagine that this school would be the turning point in his life! He spent 5 years being taught in a way that he could understand. Learning and developing, being treated with such care, kindness, trust and respect from the teachers as well as his fellow pupils, Mark found a self-belief and intelligence that he never knew possible!
At 18, Mark left with the confidence and desire to achieve and put his dyslexic symptoms to one side. It was at the age of 32, after returning home from a holiday in South Africa, that he was inspired by a vision of a hippo in the water; the rest is history.